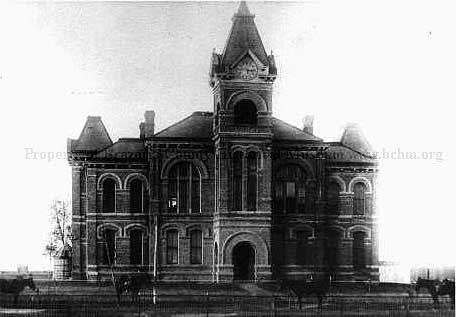 Exterior photograph of the 1897 Brazoria County Courthouse, Angleton
Image courtesy of the Brazoria County Historical Museum
     Angleton was founded in 1890 by Lewis R. Bryan, Sr. and Faustino Kiber near the center of Brazoria County and named for the wife of the general manager of the Velasco Terminal Railway. An Angleton post office was established in 1892. In 1896, after a bitter political battle, Angleton was chosen the new county seat of Brazoria County.
Links
Angleton, Texas — Handbook of Texas Online