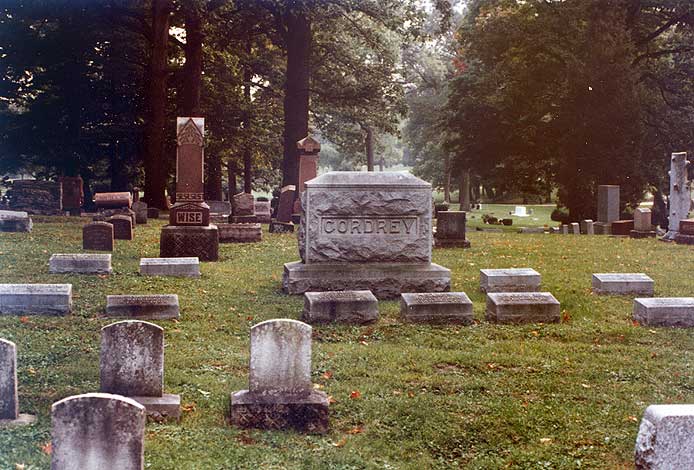 Lindenwood Cemetery, September 1987
Click on this photo to view gravestone photos

     Lindenwood Cemetery, established 1859, is located on the west side of Fort Wayne in Wayne township. It is on the National Register of Historic Places. The address is 2324 West Main Street, Fort Wayne, Indiana 46808 — Phone: (260) 432-4542.