Diana Dowling Munson1
b. 17 March 1969
Diana Dowling Munson|b. 17 Mar 1969|p6495.htm|John Hanks Munson Jr.|b. 24 Jan 1942|p50.htm|Diana Hornberger|b. 9 Sep 1939|p51.htm|John H. Munson|b. 6 Feb 1916\nd. 3 Jan 1986|p29.htm|Willie Clarence 'Billie' Marshall|b. 8 Aug 1918\nd. 28 Apr 2003|p49.htm|||||||
Great-granddaughter of
George Poindexter
Munson
Sr.
Great-granddaughter of
Louise
Underwood
.
1st cousin 1 time removed of
Laura Jane
Munson
.
Family Background: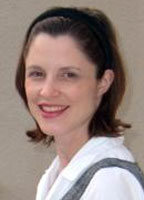 Diana Munson Kayser
Diana Dowling
Munson
was born on 17 March 1969 in
Houston, Harris County, Texas
.
1
She is the daughter of
John Hanks
Munson
Jr.
and
Diana
Hornberger
.
1
She married
Aaron Matthew
Kayser
on 15 November 2003 in
Park Cities Baptist Church, Dallas, Dallas County, Texas
.
2
     Dee Dee graduated from the University of Houston in 1991 with a BA in history, and from SMU with a MBA in 1995.
2
Citations
[S679] Texas Department of State Health Services, Texas Birth Index, 1903-1997 (Austin: Texas Department of Health, Bureau of Vital Statistics), 1969 Births: 2672.
[S1058] Diana Kayser, "Kayser Family," e-mail message from <e-mail address> (Richardson, Texas) to Laura M. Cooper, 15 June 2006.
[S1047] John Munson, "Anna," e-mail message from <e-mail address> (Houston, Texas) to George Munson, 13 March 2006, forwarded to Laura Cooper, 13 March 2006.