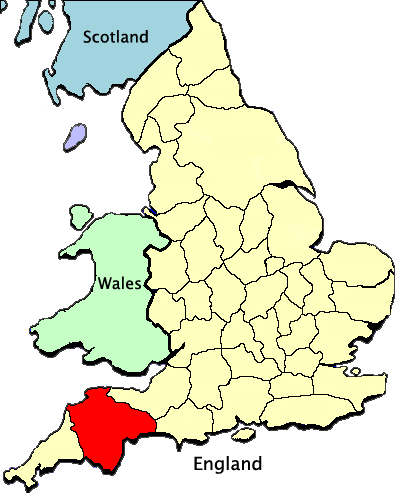 Kingswear is a village in the South Hams area of South Devon, residing on the east bank of the River Dart. As of the year 2000, it has a population of 1,411. It is not mentioned in the Doomsday Book, but it's believed that Kingston, which is above Kingswear, dates from as far back as Saxon times, with evidence of Stone Age settlers. The first documentary mention of Kingswear was c.1170 when William de Vinci gave the local church half of the land.
     It is not clear why Dartmouth, on the opposite side of the river Dart, developed so much more than Kingswear. Travellers arriving by sea preferred Kingswear as a landing place on their way to the tomb of Thomas à Beckett in Canterbury. This is why the parish church is dedicated to St Thomas of Canterbury. The church was rebuilt in 1847.
     Kittery, Maine takes its name from a house called Kittery Court in the village.
Links:
GENUKI, Colin Hinson's UK and Ireland Genealogy website
     Kingswear
     Devon
About the Fairfield Family


     Shapleigh
     Treworgye